FOR STUDENTS
A state-certified defensive driving course for high school students who already hold a driver license or permit.
AND have completed the supervised driving period as required under state Graduated Driver License guidelines.
This course consists of three 2-hour lessons.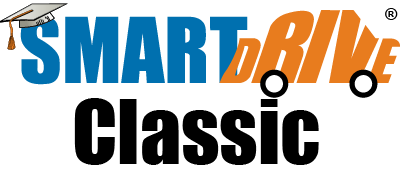 SmartDrive Classic is BACK!
FOR PARENTS
SmartDrive Classic is our Defensive Driving (BASIC) program for Teen Drivers who already have their license/permit.  There is no cost to the student or their family for enrollment in this program.
In-school and community programs for high school students include:
SmartDrive DWI: Driving With Intelligence
– auditorium program
SmartDrive Distraction & Impairment
– outdoor "driving" and other activities
SmartDrive What Do You Consider Lethal
– classroom program
Click the button below to learn more.
SUPPORT SMARTDRIVE
SmartDrive needs your support to continue our mission.
To make a direct gift, click this GoFundMe link.
You can also support SmartDrive by shopping online through AmazonSmile.
For more information on supporting the SmartDrive mission for Teen Driver (and Passenger) safety, click the Learn More button.
Thank you.